Get Pumped
JEVO is here to save the day (and the night) with our tasty selection of flavored gelatin shots.
Whether you're throwing a wild birthday bash for a hundred people, a festive holiday gathering, or just a casual get-together with friends, our JEVO shots are the perfect addition to any occasion. They're fun, they're delicious, and they're guaranteed to get the party started.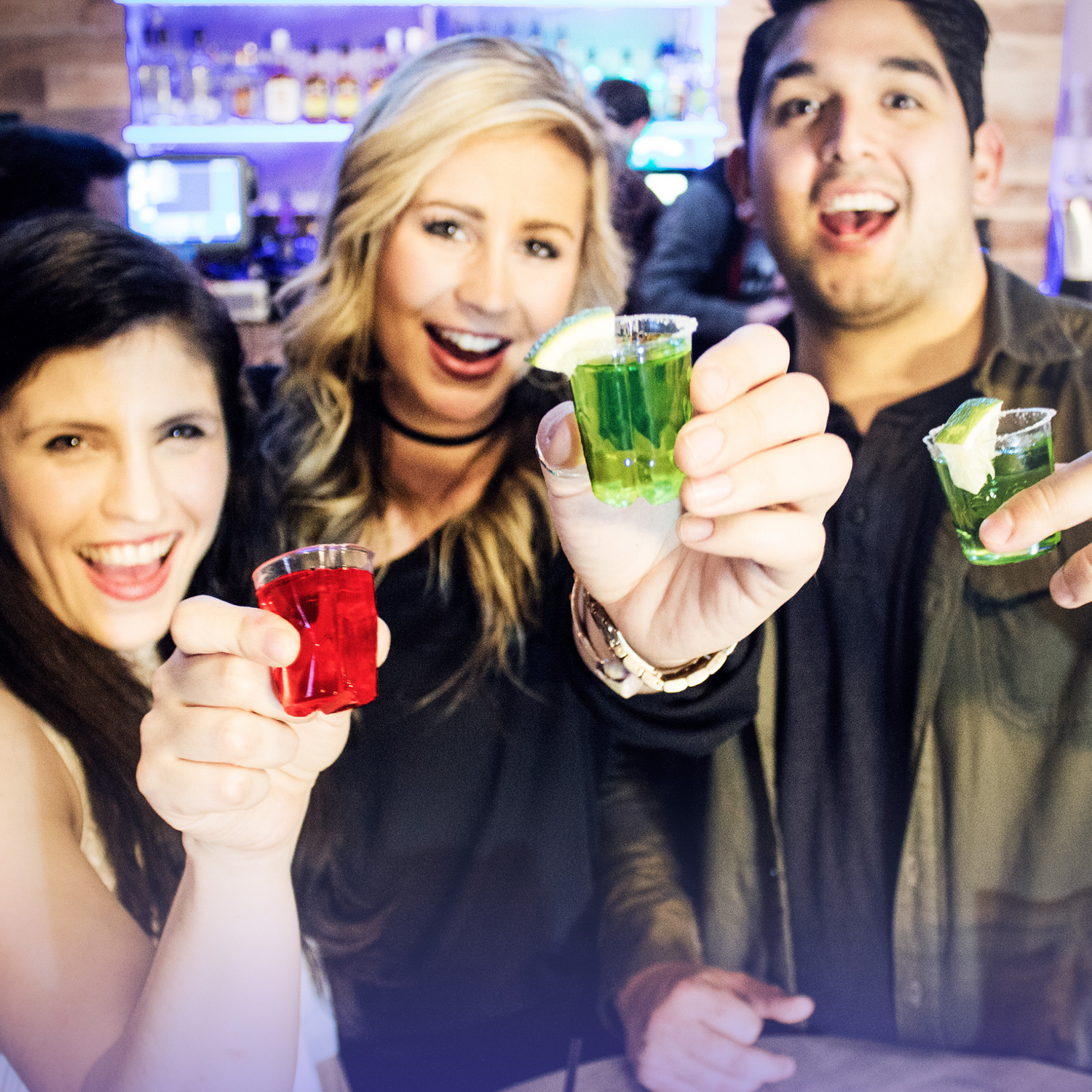 We've Thrown a Party or Two
We understand the importance of getting the math just right on how many shots you'll need.
Follow the advanced calculus above, or if you are throwing an event you want to invite us to come hang at, contact us below.