Regular price
$ 19.99 USD
Regular price
$ 24.99 USD
Sale price
$ 19.99 USD
Unit price
per
Sale
Sold out
Party's here! The perfect pack size for a backyard bbq or cookout. 2 pods, 60 shot cups and 2 party pack trays ready to throw down.
Want to go for more than just one flavor? Our Combo Pack comes with Wild Cherry and Orange Blossom together in one Party Pack!
Share
View full details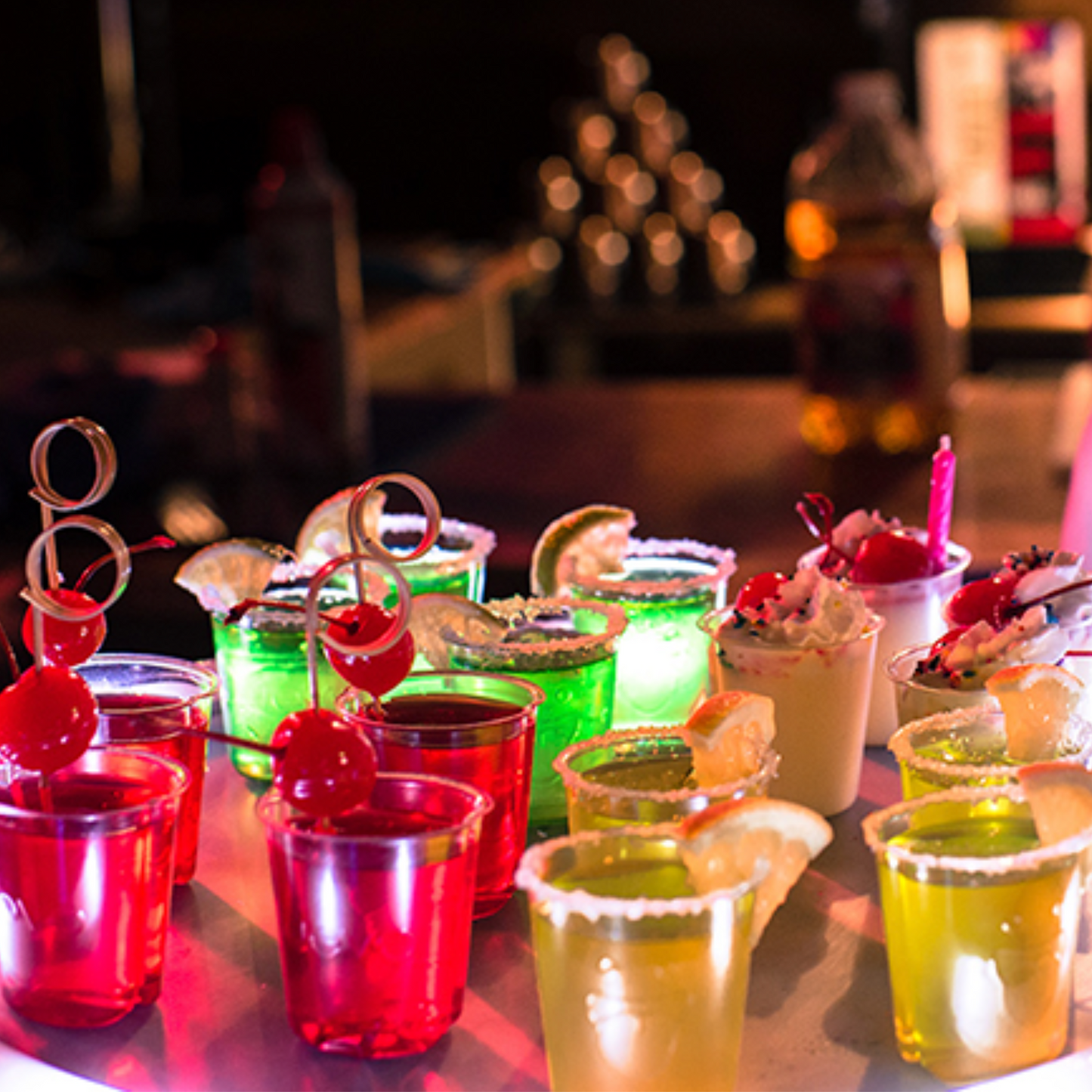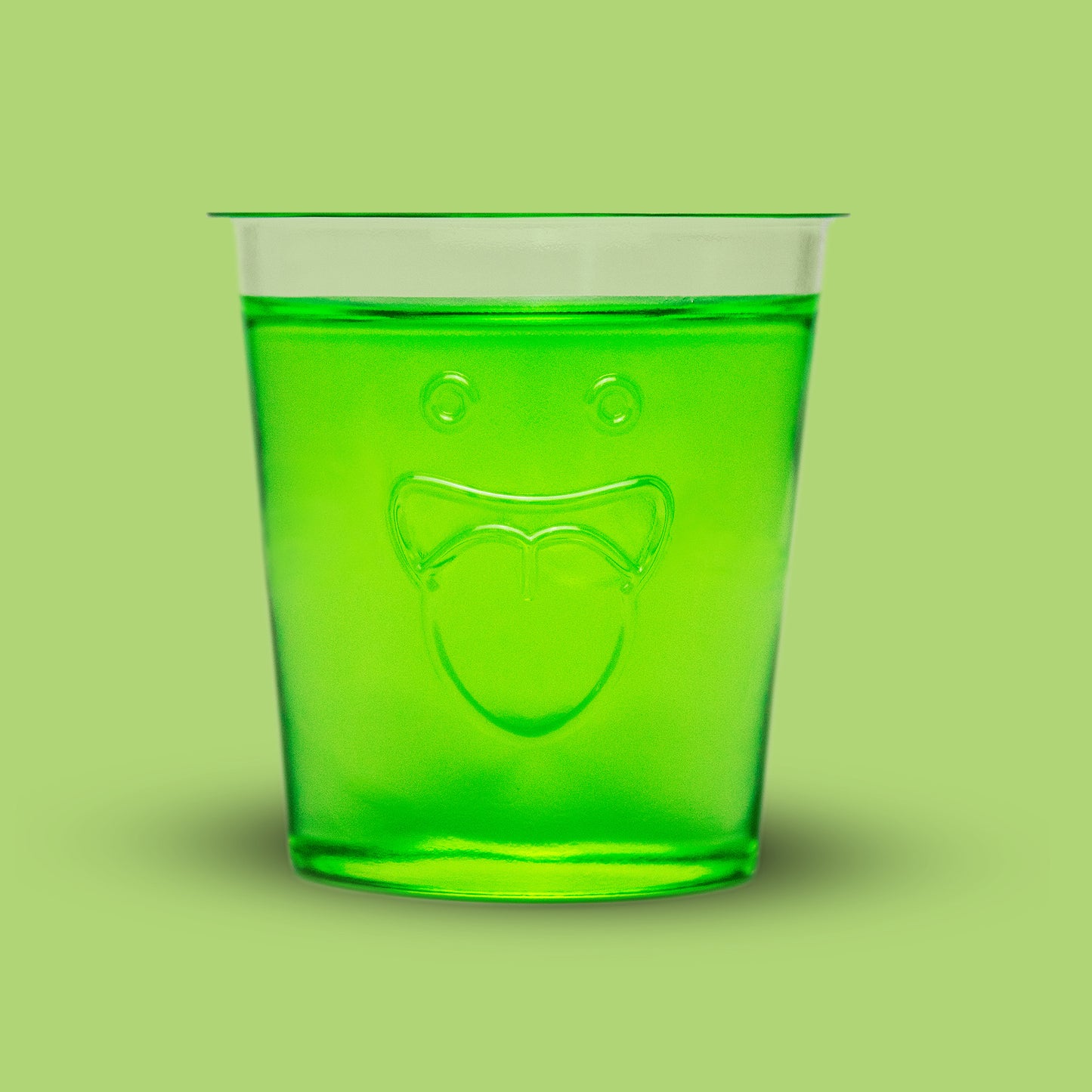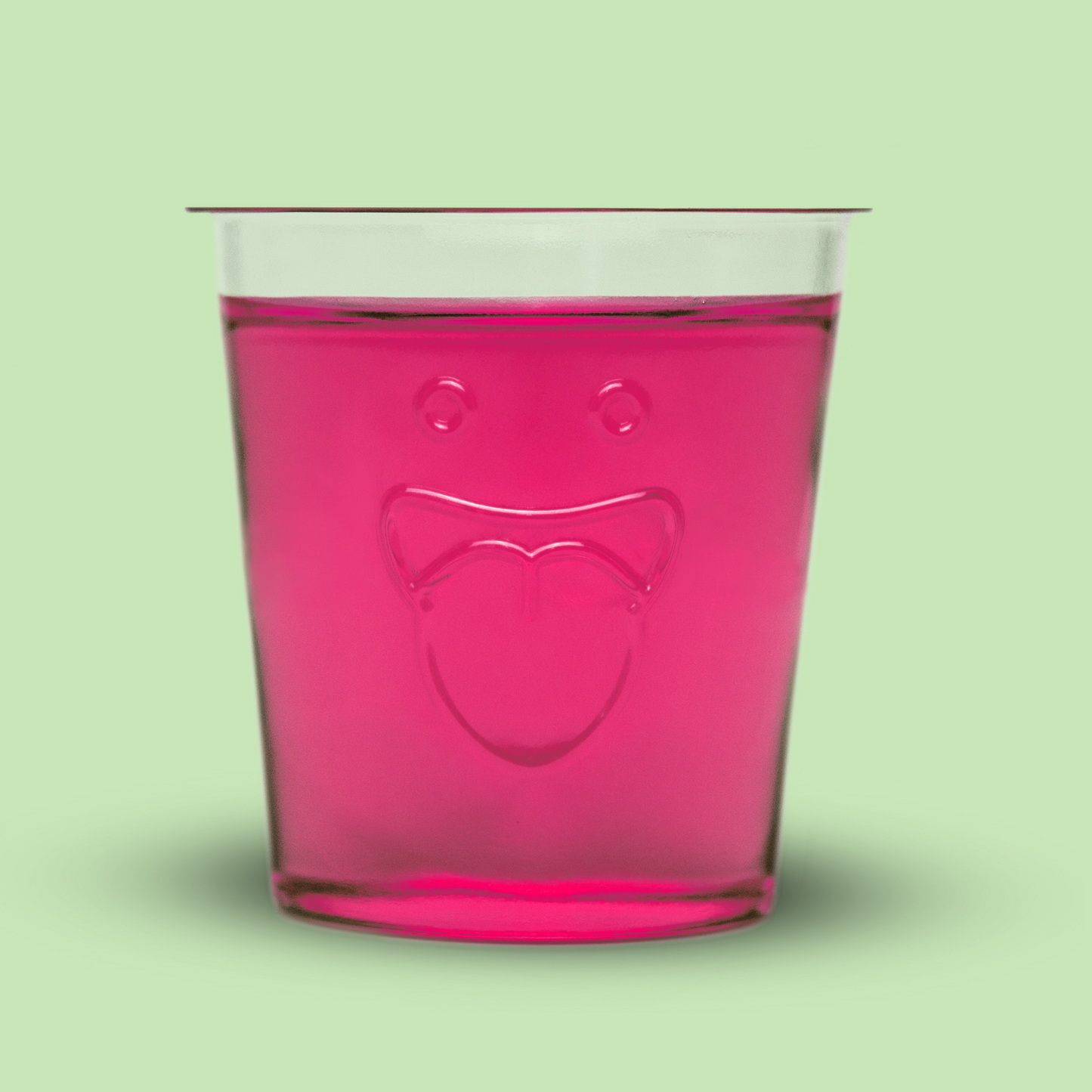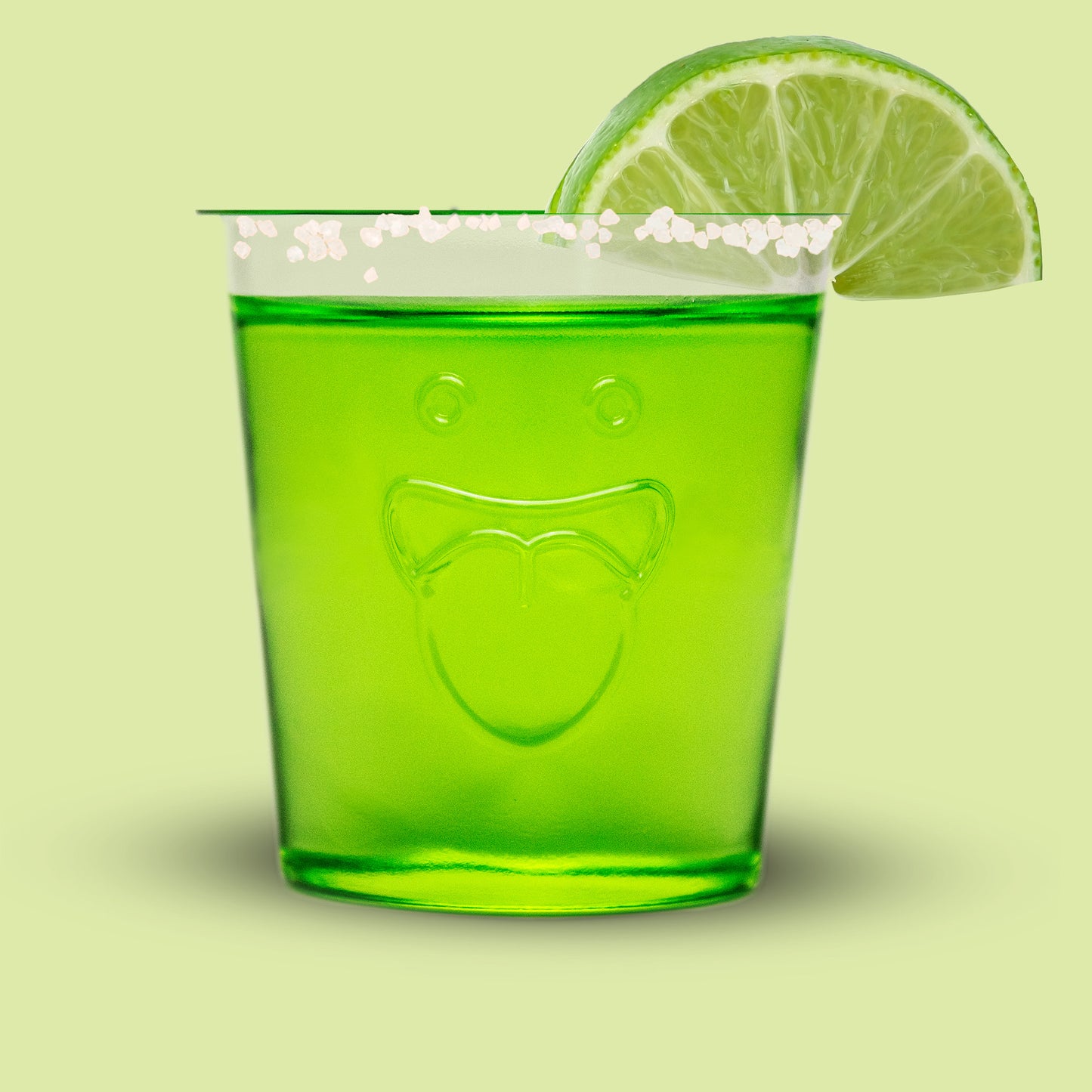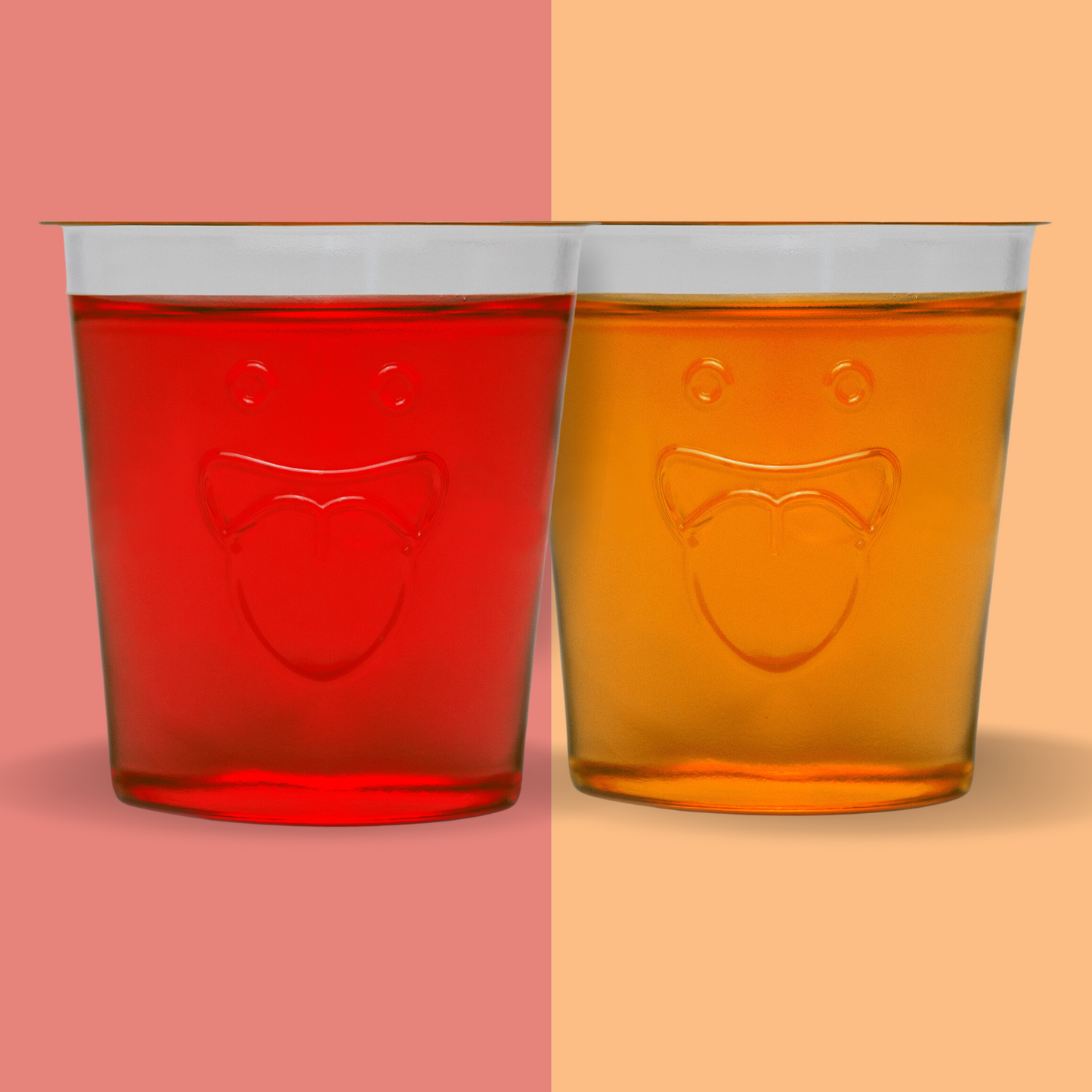 Collapsible content
WHAT'S IN THE PACK

2 Pods
2 Reusable trays
2 Sleeves of 20 shot cups
HOW TO USE

Bring 3 cups of water to a boil
Pour the gelatin pod into the water
Fill the empty pod cup to the brim with your alcohol of choice and add to the gelatin powder/water mixture
Stir mixture together for 2 minutes and pour into shot cups
Refrigerate for 40 minutes
Send It
TIPS

Stack the trays for optimal fridge space usage
Play with your alcohol-to-water ratio to find your preferred gelatin consistency
Top with some whipped cream, sprinkles or drop a cherry or candy in the shot for way. more. fun
INGREDIENTS

Click here to view our full ingredients page with all of our flavors and nutrition facts
THE STAR OF THE SHOW
Flavors for days, with the perfect JEVO cups and trays
Crisp, tangy and with just a touch of sweetness
Green apple is incredibly versatile and can be paired with many options for spirits. With a touch of sweetness to balance the sourness of the green apple, this mouthwatering flavor will leave you wanting more.
Double Down in Orange Blossom Flavor Town
Citrusy and smooth, it's like picking the perfectly ripe orange straight from the tree.
Looking for a sweet treat that's bursting with citrus flavor?
Each shot is a juicy explosion of tangy orange goodness that will leave your taste buds dancing with delight.
The perfect flavor to pair with a variety of spirits, you'll never settle for a boring old gelatin shot again when you can enjoy the bright, zesty taste of orange in every bite.
Sweet, fruity and with a touch of tartness, it's like your favorite cherry candy, but elevated
A delicious staple in our flavor profiles, Wild Cherry is sweet, fruity with a hint of tartness with all the nuance of your favorite cherry candies. Bursting with mouthwatering flavor, it pairs well with most spirits to provide a well-rounded and approachable flavor making it the hit of your next event or party.
Margaritas, without the blender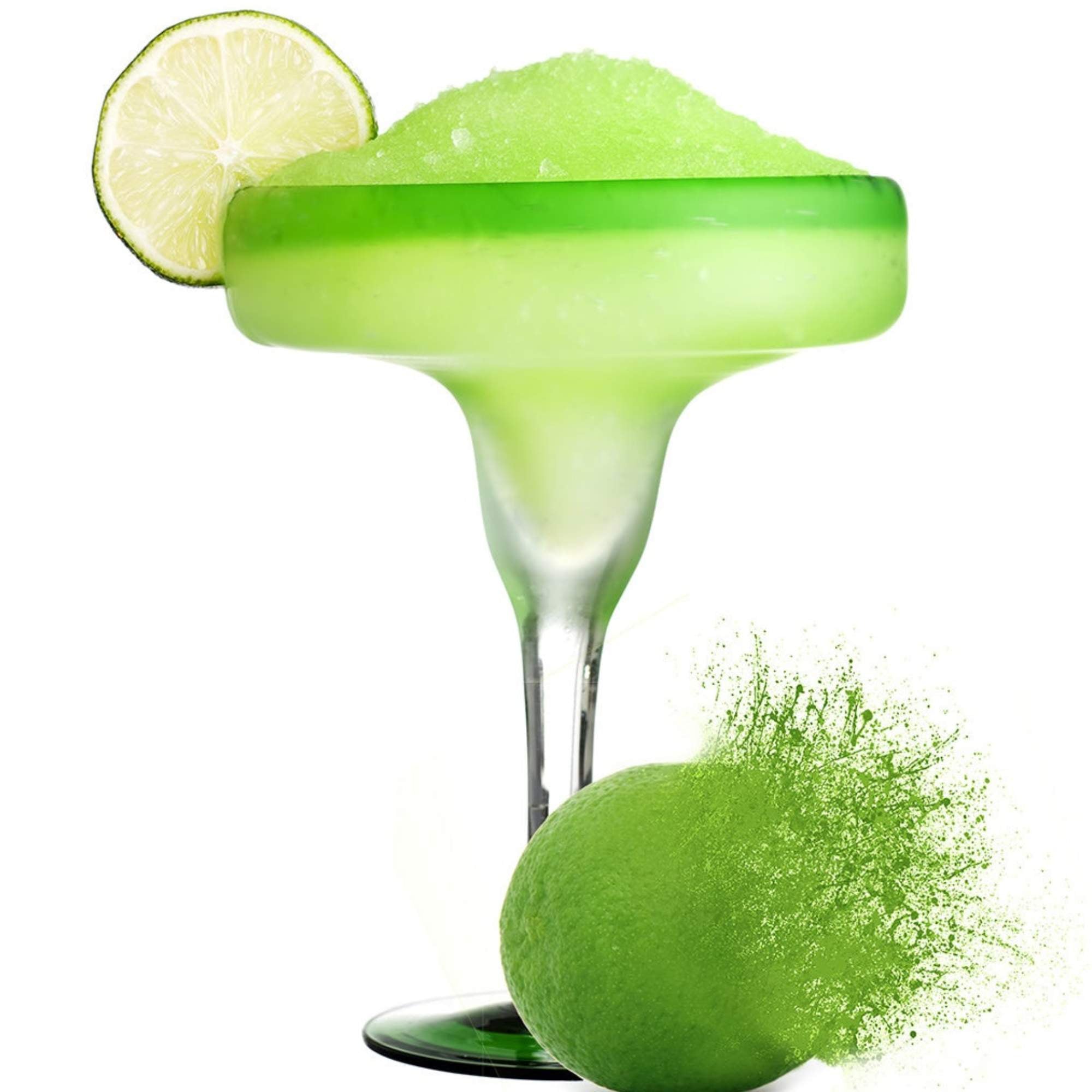 She's a classic and refreshing flavor, perfect for any occasion.
Imagine yourself on a warm, sunny day, with a refreshing and delicious margarita in your fingertips. This classic cocktail in JEVO shot form is a perfect blend of tangy lime and your spirit of choice. Taste the perfect balance of sweet, sour, and if you level up, you can salt the rim too for the perfect flavors dancing on your taste buds. Treat yourself to the ultimate relaxation with our Limeville pod, and let its citrusy flavors transport you to a tropical paradise.
Strawberry Lemonade - Juicyland Delight
Think strawberry lemonade without the seeds in your teeth. Ready to be enjoyed on a hot summer day and quench your thirst
This flavor packs a fruity punch that is sure to satisfy your taste buds with the sweet, smooth and juicy strawberry matching perfectly with the tangy citrusy notes of the lemonade.
Plain Jane - Dealer's Choice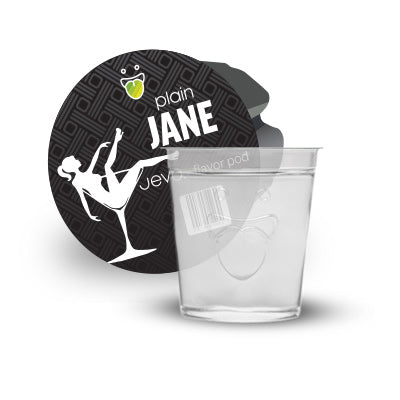 A blank canvas with you holding the paint brush. Plain Jane is ready to work and can be as complicated or simple as you want
There's nothing plain about this Plain Jane pod. Our most versatile flavor because it has no flavor. Let your creativity flow and bring you're A-game with Plain Jane.
It's refreshing and sweet, making your mouth water just with the first taste.
Imagine the juicy sweetness of a ripe watermelaon, captured in a single JEVO shot.
Indulge in the refreshing taste of summer with this flavor pod that is
bursting with flavor. With just the right amount of sweetness, ride the Watermelon wave.
A ticket to paradise without the long flight
Imagine a creamy, tropical paradise in a JEVO shot cup. The Piña Colada pod is the perfect flavor to transport you to a sunny beach. With the taste of pineapple and creamy coconut cream, this flavor pod is a sweet escape from the stresses of everyday life. Let the sweet flavors and aroma of the tropics whisk you away. Whether you're lounging on a hammock or dreaming of your next vacation, a Piña Colada JEVO shot is always the perfect choice.
WHAT FLAVOR ARE YOU TRYING NEXT?